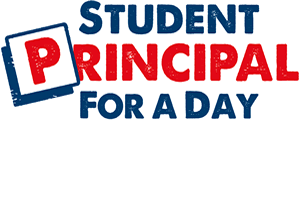 When it comes to building a positive school community, leadership starts from within. Inspirational leaders – be they principals, teachers or students – are the foundation for a school community that is welcoming, inclusive and nurtures learning.
A new national initiative – Student Principal for a Day – is giving schools a creative way to develop a positive school community.
Students around the country will trade their classrooms for the principal's office on June 4.
Student Principal for a Day is being coordinated by Principals Australia Institute, who ran the inaugural event last year.
The event has three aims:
To provide primary and secondary students with a practical leadership development opportunity
To connect students and participating schools with others around the country through webinars and online discussion
To focus community attention on the value and importance of quality school leadership.
"Over 100 primary and secondary students took part in 2013. We hope to get even more schools involved this year," says Jim Davies, the Institute's CEO.
Students from Catholic, independent and government schools in every State and Territory participated.
The event opened the eyes of participants:
"It was surprising. I had no idea how busy and tiring it is to be principal. Lots of unexpected things kept happening that I needed to do. I have much more appreciation now for what happens behind the scenes." Tiana.
"I enjoyed it a lot and can see myself in a high-management role when I leave school." Henry
"I was very proud to sit in the principal's chair." Ebony.
"There wasn't a part of the day I didn't enjoy." Diandra.
"I learnt to be an effective leader you need to be organised, on time, be able to communicate with lots of people, have good relationships with students and you also get interrupted lots throughout the day." Shelby.
 "This has taught me lots of leadership skills and taught me how I can improve on them." Jessica.
While schools are free to select their student principal using whatever method they wish, many choose to invite students to write applications. Many of the positions were highly contested with students being short-listed and then interviewed by a selection panel made up of students and staff.
"The event is designed to give students a hands-on lesson in leadership," explains Jim.
"Students took their roles very seriously and did everything from leading student assemblies to conducting tours for families of potential new enrolments."
The program for the day can be negotiated between the student principal and the real principal.
Participating schools receive access to a suite of resources and tools to custom-design a successful program for the day. Possible activities include chairing a staff meeting, leading a classroom lesson, meeting with the school's Governing Council or arranging an interview with a local media outlet.
"It is really important that we understand the vital role that our principals play not only in our schools but in our wider community as well. This day is a great way to showcase what our principals do and elevate the status of the profession as a whole."
The event also gives principals and school communities insights into what their students think.
In the lead up to last year's event students were asked to rank the three most important qualities of a great principal. The top three responses were:
The listen
They make sure our school is a safe place
They care.
By the end of the program, participants developed a much richer understanding of what their principal does.
As year 6 student, Will Clark said:
"I learnt that the role of principal was very important to the school and its teachers. To be principal, you have to be responsible because the whole school is depending on you. This experience has changed me in many ways because I have developed my leadership skills."
In 2014, Sherpa Kids Australia in sponsoring the event. Sherpa Kids and Principals Australia Institute share common values and the partnership will see even more schools participate in 2014.
You can find out more about the event at www.sp4d.edu.au