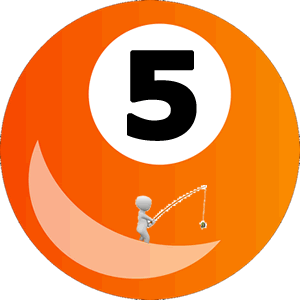 Therese Joyce is a former Positive Schools presenter and Director of Positive Education at The Peninsula School, a leading a day and boarding school for approximately 1450 students from three-year-old Kindergarten to Year 12.
Positive relationships are a key component of every single model of psychological wellbeing, including NEF's Five Ways to Wellbeing (Thompson et. al., 2008), PROSPER (Noble & McGrath, 2008), PERMA (Seligman, 2011), and Psychological Wellbeing (Ryff, 1989).  Deci and Ryan (2001) include relatedness along with autonomy and competence as the three vital ingredients for self-determination theory.  The famous Harvard Grant Study (Vaillant, 2012) found positive relationships to be fundamental for long-term emotional health, and in areas of the world where people are more likely to live well over the age of 100, also held positive relationships as an extremely important factor for the community.
So how do we build better relationships within a school community?  The Peninsula School in Mt Eliza, Victoria, have a number of creative initiatives across the staff body to help build connections, which can lead to great collaborations, teamwork and a true sense of camaraderie amongst the staff.
Secret Friend
At the beginning of the year staff are asked if they would like to participate in Secret Friend – an initiative led by a Senior School teacher.  Volunteers then provide and are sent the birthdate, favourite colour, favourite flower, and five things that make their "secret friend" smile.  Throughout the year, staff leave anonymous messages, gifts and surprises for their secret friend.  These can bring joy, warmth and a real sense of belonging throughout a busy school year.
Meet up Groups
Lunchtime and after school meet ups take place for a variety of activities.  One group meet to make crafts, another for bookclub, one staff member, a trained stand-up paddleboard instructor has offered a free lesson to staff once the weather warms up.  Another staff has offered to lead a meditation group, and still more staff are training together for a 10k run or Tough Mudder.  Sharing interests, and creating opportunities for staff to spend time together away from the regular work-focussed conversation enables friendships to form, and staff to feel a connection with their colleagues.
Hands for the Community Day
Two years ago one of the Deputy Principals asked to have one of the staff PD days at the end of the school year allocated to a very special initiative: Hands for the Community Day.  On this day, all staff spend the entire day volunteering at a local charity or not-for-profit organisation.  In groups of around ten people, working teams are formed to volunteer their time, energy and expertise for a backyard blitz for elderly residents of the community, and providing much welcomed support to over 20 organisations such as The Salvos, Vinnies Retail Shops, Rotary Club, Frankston Nature Conservation and an Aged Care Complex.  In addition to well over 230 volunteer days, staff benefit from a renewed sense of contributing to others, and to the community, and a rewarding day with colleagues in a new environment.
These three simple ideas have become annual events, each with varying levels of commitment, yet each with a true benefit of creating positive relationships on staff, and a sense of belonging.  I would encourage, and challenge, all schools to implement an initiative to help staff connect with each other in an informal environment.  The positive outcomes may surprise you!
Noble, T. & McGrath, H., (2016), The PROSPER School Pathways for Student Wellbeing – Policy and Practices, Springer
Ryan, R. M. & Deci, E. L., (2000), Self-determination theory and the facilitation of intrinsic motivation, social development and well-being, American psychologist
Ryff, C. D., (1989), Happiness is everything, or is it? Explorations on the meaning of psychological well-being., Journal of personality and social psychology.
Seligman, M. E., (2011), Flourish: A New Understanding of Happiness and Wellbeing – and how to Achieve Them, Hodder & Stoughton General Division
Thompson, S., Aked, J., Marks, N., & Cordon, C., (2008), New Economics Foundation Five Ways to Wellbeing
Vaillant, G. E., (2012), Triumphs of Experience: The Men of the Harvard Grant Study, Harvard University Press